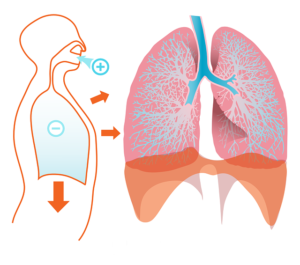 How Is The Cargotts Method of Meditation Unique?
The Cargotts Method of meditation does NOT require any apps, music, mantras, spirituality, gurus, meditation rooms, funny sitting positions, ideology, or theology.
It can be done by anyone, anywhere, at any time, though we recommend a quiet area for best results.
It was designed, out of necessity, to be functional and super effective.
The Cargotts Method was purposely designed to be simple, and easy to learn.
How Is The Cargotts Method of Meditation Specialized?
 Our meditation method was designed to reach high levels of meditation, very quickly.  In 10 minutes or less, our clients can achieve the same levels of meditation that often require up to 30 minutes or more, with other meditation methods.
Our meditation technique allows clients to achieve deeper levels of meditation compared to other methods.  The sensations normally associated with deeper levels of meditation (including chills throughout the whole body, seeing colors, etc.) can, in some cases, be noticed after less than a week of using our method.  In most cases, those sensations can be felt within a few weeks.  With other meditation methods, it can take months, if not years, to achieve those same levels of meditation!!
The ease of learning the method, in part because of the visualizations and specific instructions given to clients, is, in itself, unique, relative to other types and styles of meditation.
Who Should Use The Cargotts Method of Meditation?
Because of its simplicity and effectiveness, anyone, of any age, can learn, use, and benefit from our unique method.
Because our technique was designed to deliver a "high dose" of meditation, so to speak, in a very short period of time, it is ideal for athletes, performers, students, anyone taking an exam, and anyone else who needs to calm their nerves before an "event".  Additionally, because the act of meditation in general can spark creativity, and help the brain come up with solutions to problems, and because the Cargotts Method can achieve results so quickly, and can be done anywhere, it is great for artists, musicians, executives, and anyone else with problems to solve (which is pretty much everyone).
When using the Cargotts Method at a certain time of the day, our technique has proven to reduce, and in most cases, eliminate nighttime clenching associated with TMJ/TMD.  That means clients can reduce, or eliminate, their pains associated with TMJ/TMD, and ultimately improve their quality of life by using our unique technique.  *This will stop Covid Clenching (#CovidClenching)
How Do I Learn This Unique, Specialized, Meditation Method?
We have made the Cargotts Method FREE to learn via a YouTube video tutorial in order to help as many people as possible, around the world, twenty-four hours a day, 7 days a week.  You may find the link here:  Cargotts Method Video Tutorial
To receive individual, personalized instruction on The Cargotts Method of Meditation, or learn to perfect the technique, you can contact our life strategy practice.  We also provide tailored coaching and performance reviews to ensure you are using/performing The Cargotts Method correctly.
Clients generally only need ONE instructional session (which lasts about 45 minutes and costs $100.00 USD) to learn our technique properly.  We recommend one follow-up session, (usually 1-2 weeks after the first session) to review, access, answer questions, and ensure our clients are performing the method correctly, on their own.  However, a follow-up session is not required, nor is it always necessary.
to read more about our Life Strategy Practice 
To read more about TMJ/TMD disorders and how our method can be used to stop nighttime clenching, you may click to read:
J.R. is a Life Strategist at Cargotts Consulting LLC.  He helps clients, around the world, define their goals and problems, across all aspects of their life.  By providing custom tailored, strategic solutions, clients go on to achieve their goals, and solve their problems, in a time efficient manner. 
The Content contained in this article is not intended to be a substitute for professional medical advice, diagnosis, or treatment. Always seek the advice of your physician or other qualified health provider with any questions you may have regarding a medical condition. The information contained in this article is deemed to be correct at the time it was written and was prepared for general guidance on matters of interest only and does not constitute professional medical advice. You should not act upon the information in this article without seeking specific professional medical advice. No representation nor warranty is given as to the accuracy (after the date it was written) or completeness of the information discussed in the article and Cargotts Consulting LLC does not accept liability nor responsibility for anyone basing a decision on the information contained in the article.